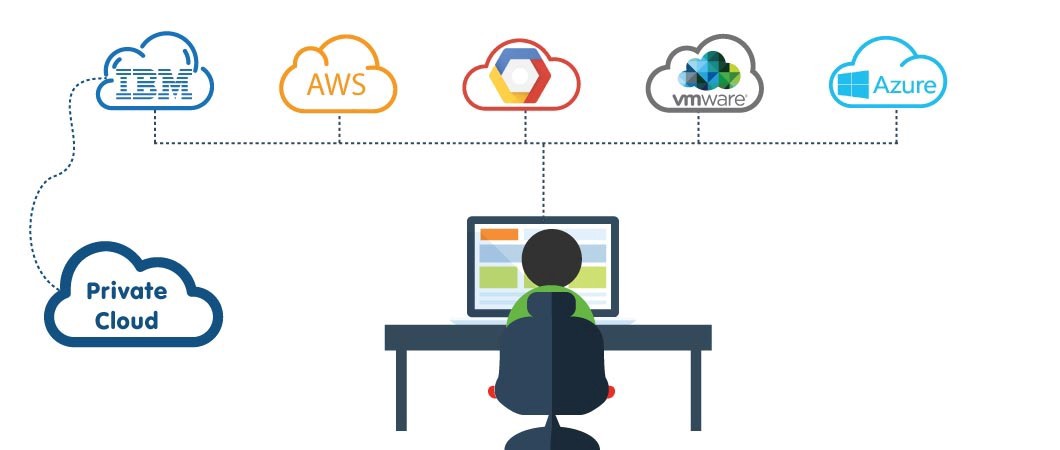 It's already a popular trend among businesses to use multi-cloud environments, as opposed to using single cloud service provider platform. The multi-cloud approach means using cloud services from several provider (e.g. Amazon, MS Azure, Google Cloud, IBM, etc.) in an integrated environment so that the consumer gets best value from services of each provider. This can include on-premises private cloud along with the integrated public clouds.
Benefits of such setup may include, but not limited to, the following:
Higher reliability: buy being able to mix services from different provider, you have higher redundancy and ability to have hot standby locations with other providers in case service from one provider is unavailable. Although almost all cloud providers offer this redundancy for disaster recovery among their own datacenters, still diversifying services from other providers adds an extra layer of redundancy to protect vital business functions.
More chances for cost savings: Different providers offer various service packages at different prices and for different benefits. By being able to select and integrate suitable service packages from various providers, you have wider space of options to tailor the most cost effecient solution architecture that realizes your desired outcomes.
Security: In a similar fashion to multi-factor authentication, distributing pieces of critical or sensitive data and information across dispersed datasets on servers managed by unrelated service provider can overcome the weakest point of cloud computing which is vulnerability to security and breaching threats. This needs to be implemented in a well-crafted manner to be effective in terms of performance, access, and security.
Segregation of user groups: You can benefit from integrating cloud services from different providers by designing separate cloud network for each group of users or stakeholders, by replicating modified images of systems on different regional locations, or providing solutions at different capacity levels according to needs of each user groups, allowing you to save costs by distributing work loads, while enhancing performance, and protecting data at the same time.
These were just some of the key benefits of diversifying your service providers, while many other benefits can be realized according to each specific business model and environment. Diversity is almost always a safety net against many risks in business.
---
By: Rania Al-Maghraby, Owner & General Manager, ClouDesk Inc.